These pups are very well cared for. Debbie puts 100% effort into her Dalmatians. They are well socialized and VERY loved from the time they are born. If you are looking for a trusted breeder, Westview is the one. Debbie also responds quickly to questions and is genuinely interested in her pups long after they have been placed.
- Michelle Brown
Debbie is a great breeder. She's bred some amazing pups including my boy Franklin who is the sweetest dog I've ever seen. His health and temperament are A+

- Jennifer Madison
I've never seen someone care for their dogs so much. They always have everything they need, and plenty of love and affection. Wonderful temperaments and gorgeous spots! ❤

- Jessie Patton
Wonderful, healthy, well socialized puppies raised in a loving home by an ethical and conscientious breeder!

- Teresa Bailey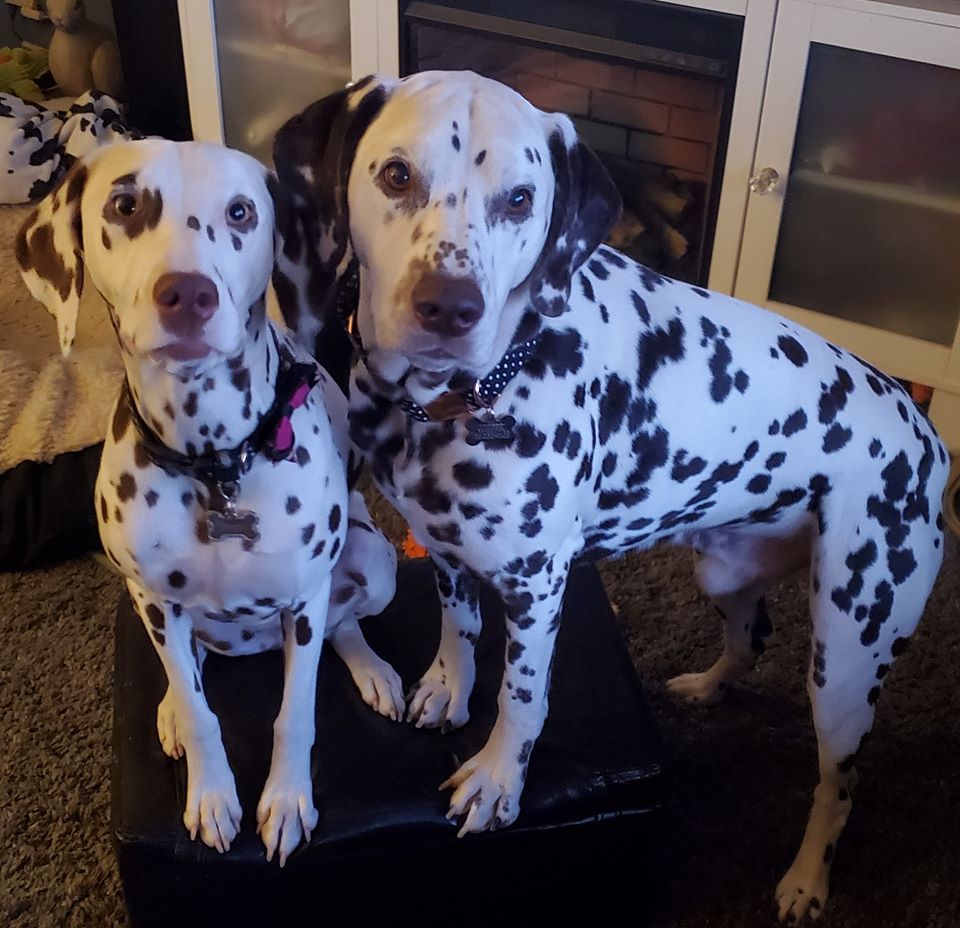 I got my Dalmatian Coco Chanel from Westview Dalmatians in October of 2018. Coco is an amazing girl! She was crate trained and very well socialized when I got her. Her health has been great and she has been a delight since day one! Debbie was wonderful offering a lot of support during our first week with Coco at home and still checks in on her from time to time. Wonderful well bred dogs!
- Heather Middleton
It is so nice to see a dalmatian breeder that takes the time and effort to breed with the sole intention of improving the breed. Including health testing of all breeding dogs, socializing and vet checking the puppies, and showing her dogs to ensure they are worthy breeding stock are the reasons Westview is so amazing. While I don't currently own a dog from them, Debbie has taken tons of time to provide me with all of the information I have asked for, and I hope to be lucky enough to own one of her dogs in the future!! I would give more than 5 stars if I could!!
- Cassandra Aldridge

I would recommend a puppy from Westview Dalmatians because of the love, care, socialization, and time Debbie puts into her breedings! This is her second litter and she did a wonderful job on her first and doing so on this litter. Puppies look very strong and healthy with a very promising future ahead! Congratulations Debbie, job well done!

- Dennis Sanders

Debbie and her family are wonderful breeders of fabulous Dalmatians! She is ethical, breeds to standard and health tests all her dogs. She carefully picks her breeding pairs and doesn't excessively breed. Not only does she breed healthy, well tempered and beautiful dogs she is a lovely person who truly cares about the breed. Anyone looking for a puppy would be blessed to get one of her puppies!

- Cortney Brooke